Maize grinding hammer mills are used for grinding maize into flour, as well as for grinding other grains such as wheat, barley, and oats. They are made in a variety of sizes and designs, depending on the intended use and the size of the operation. Some maize grinding hammer mills are powered by electricity, while others are powered by diesel engines or tractors. The size of the grinding chamber, the number and type of hammers, and the speed of the rotor can all be adjusted to suit the specific requirements of the operator. Maize grinding hammer mills are used in a variety of applications, including animal feed production, flour milling, and ethanol production.
Maize grinding hammer mill what factors you need to consider
There are several factors to consider when choosing a maize grinding hammer mill, including the size of the machine, the capacity (how much maize it can process per hour), the type of motor (electric or diesel), and the price. It is important to choose a high-quality, reliable mill that is suitable for your needs.
In addition to grinding maize, hammer mills can also be used to grind other grains, such as wheat and barley, as well as a variety of other materials, including wood chips, paper, and bones.
Owing to the advantages of convenient operation, simple training, compact structure, and small space occupancy, these series are most popular in Tanzania, Malawi, Uganda, Chad.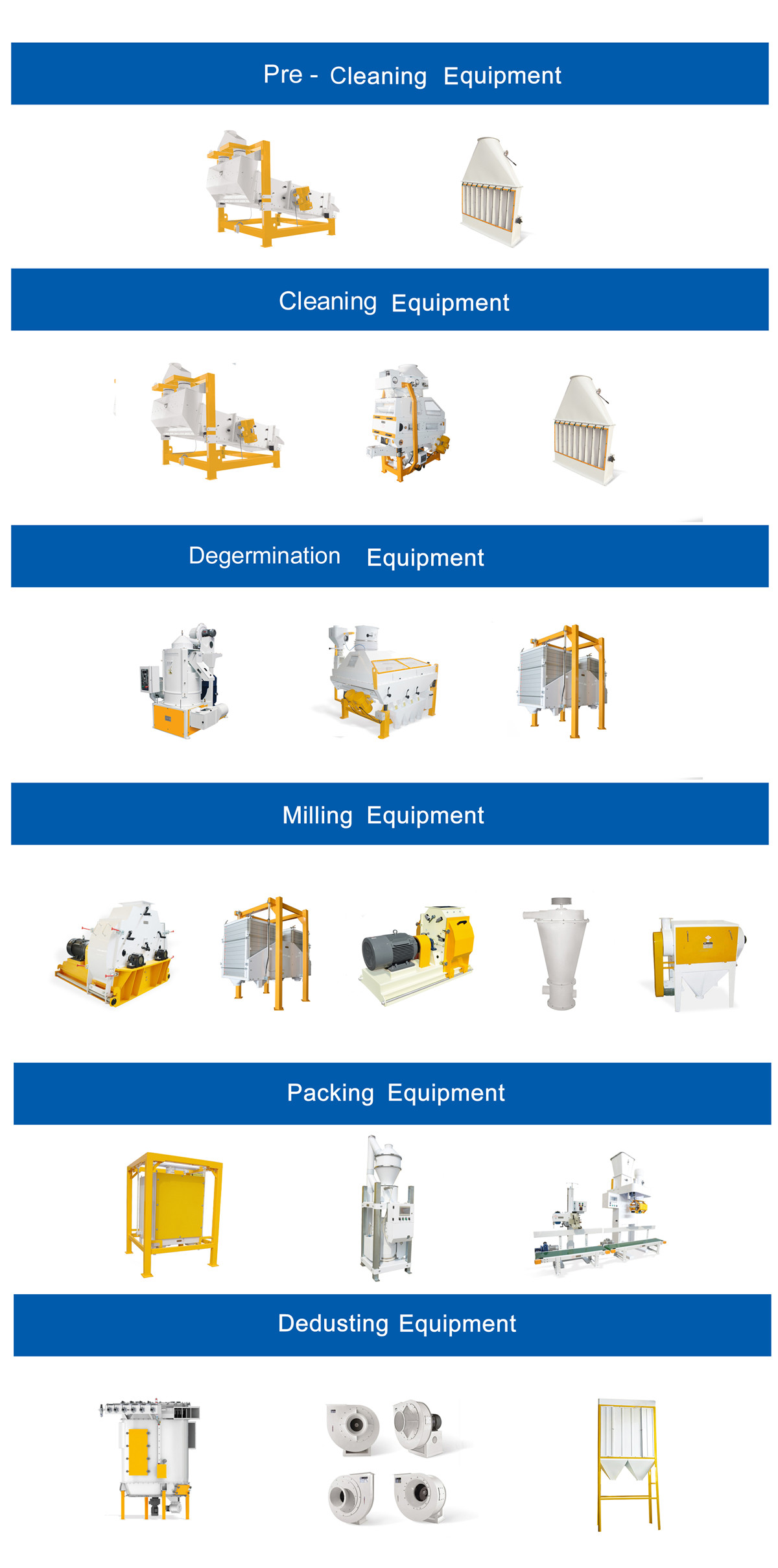 1. Specialized design for fine maize flour processing.
2. Combined maize cleaning machine, easy to operate and less space coverage.
3. Wear resistant sieve plate for degerminator and crusher with long life time
4.Self-absorption Percusion Grinder integrates loading, crushing and discharging, which saves investment
A maize crusher machine, also known as a corn grinder or corn mill, is a mechanical device used to grind corn into small particles or flour.
There are different types of maize crusher machines available, ranging from manual hand-operated machines to electrically powered machines. Some machines are designed to grind maize into flour, while others are designed to crush and grind maize into smaller particles or cornmeal.
Maize crusher machines typically consist of a hopper, a grinding chamber, and a motor. The hopper is where the maize is poured into the machine, and the grinding chamber contains the grinding blades or stones. The motor powers the blades or stones to grind the maize into the desired consistency.
When using a maize crusher machine, it is important to follow the manufacturer's instructions to ensure safe and efficient operation. It is also important to properly clean and maintain the machine to ensure it remains in good working condition.